UW SER Faculty Speaker Series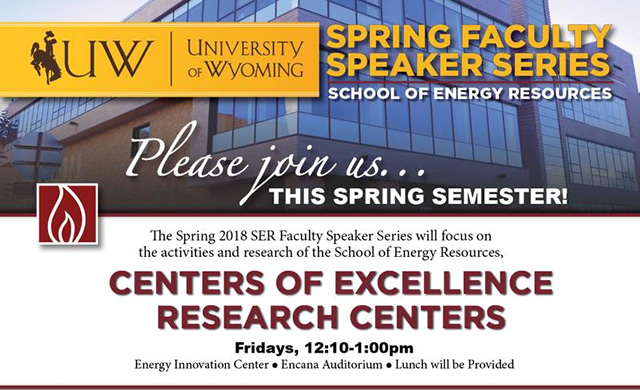 The University of Wyoming School of Energy Resources presents the Spring Faculty Speaker Series:
The Spring 2018 SER Faculty Speaker Series will focus on the activities and research of the School of Energy Resources.
Events take place on Fridays from 12:10 - 1pm and are held at the Encana Auditorium in the Energy Innovation Center.
April 13th Speaker - Center for Photoconversion and Catalysis; Dr Bruce Parkinson, Director
Lunch is provided.
This semester's faculty speaker series will focus on the School of Energy Resources Centers of Excellence and the activities and research that is currently happening within each center. If you want to learn and understand more about the ever-changing energy industry and all the new research that is going on at UW, these presentations will be extremely valuable and informative.