The Enhanced Oil Recovery Institute's team explores the geology of Alcova Reservoir, Natrona County, WY.
Recently, the EORI team journeyed through the Fremont Canyon and around the periphery of the lake learning about the region's geology and the geologic features found at Alcova Reservoir.
It was a highlight to utilize the "Guidebook to the Geology of Lake Alcova" while exploring the canyon and learning about the local depositional history and economic importance of many of the rock layers exposed along the edge of the reservoir. Every day, the work at EORI is focused in the various oil reservoirs of the State. Fremont Canyon and the outcrops at Alcova provide a unique opportunity to actually see these reservoirs exposed at the surface.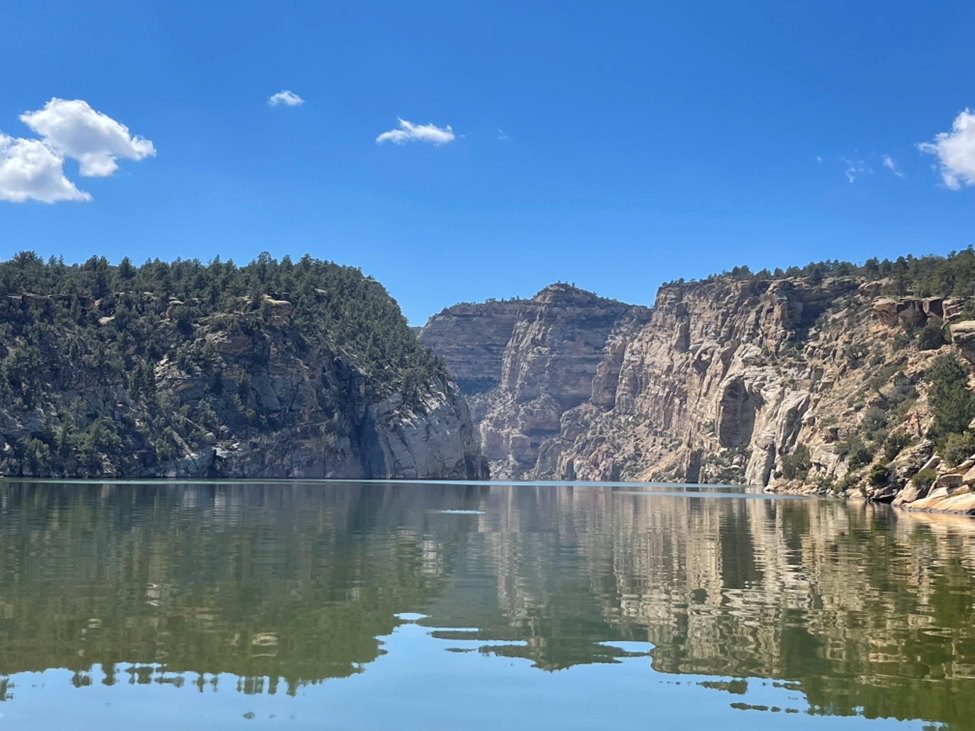 Find the Guidebook to the Geology of Lake Alcova, Natrona County, Wyoming here.