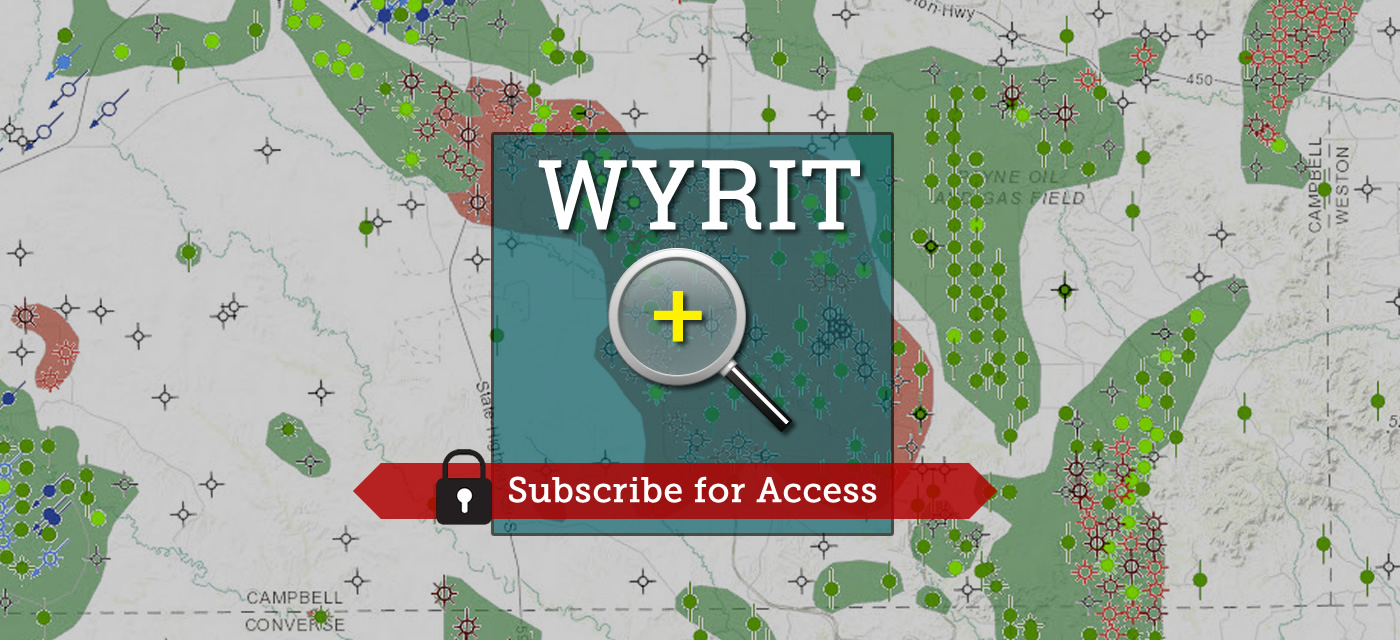 What Is WYRIT?
The Wyoming Reservoir Information Tool (WyRIT) is a geospatial information & engineering tool focused on Wyoming Oil & Gas Reservoirs.
The University of Wyoming (UW)'s Enhanced Oil Recovery Institute (EORI) is making available to the public a new Interactive Data Platform (IDP), a web-based, interactive mapping application designed to expedite access to publicly available oil and gas data for Wyoming.
This project represents collaboration with the Wyoming Oil and Gas Conservation Commission (WOGCC), the Wyoming State Geological Survey (WSGS), the Wyoming Geological Association (WGA) and the Wyoming Pipeline Authority (WPA). The Wyoming Geographic Information Science Center (WyGISC) at UW designed and developed the Web application for the project.
The Web application includes relevant and real-time updated oil and gas data provided by WOGCC, WGA and WPA.
How Does WYRIT Help?
The goal of the project is to integrate oil and gas information from multiple data providers to serve as an interactive information tool. The tool directs end users to the original sources of information, where possible. The IDP allows users to display and identify information using an interactive map. End users can selectively display the available layers in the legend, zoom, pan and identify features. In addition to the navigation tools, the IDP contains query tools that allow end users to search by location, field name and/or geologic formation. Additionally, the IDP allows users to extract information in multiple formats (tabular formats, text, etc.) and in different file formats such as shapefiles.
How To Use WYRIT
If you need help using WYRIT contact EORI. A staff member will be happy to assist you. In the near future we will also have video tutorial available that will walk you through the basics of how to use WYRIT so please check back soon.