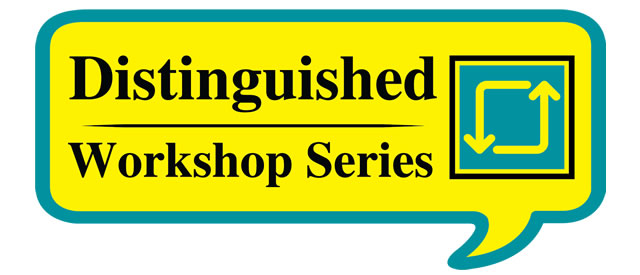 EORI will be holding a series of free "Distinguished Workshop Series" events.
Lunch will be provided and our events are free to attend although there will be registration limits for select events.
If you have any questions please contact EORI at 307-315-6441 or Lon Whitman at 307-315-6450.
Check back for more Distinguished Workshop Series dates and topics which will be posted here as soon as details are available.
---
Upcoming Distinguished Workshop Series Events
Topic: Integrated Characterization & Simulation of Naturally Fractured Reservoirs
2 day workshop -
This event has been postponed. The workshop is expected to be held in 2019. Check back for dates.
EORI's Distinguished Workshop Series will feature Ahmed Ouenes.
This workshop will be from 8am-5pm at the True River Cross Commons – 465 N Poplar, Casper, WY.
Lunch & refreshments will be provided by EORI.
EORI is very pleased to offer this Integrated Characterization & Simulation of Naturally Fractured Reservoirs workshop with industry leader Ahmed Ouenes. Pre-registration is required. And, because of the nature of this workshop, attendance is limited to 20 participants. With that said, EORI is asking that those who register are committed to attending both days. We will not be accepting walk-ins for this workshop. We fully recognize that things come up, stuff happens, emergencies occur, etc. but we are asking that before registering, you organize your agenda, to the best you can, to fully commit to both days.
The event is free to attend, but pre-registration is required as space is limited. After pre-registration, a confirmation email will be sent. This is not an official confirmation of your participation in the workshop and fieldtrip. You will receive a separate email once pre-registration is complete with final confirmation for this event.
• Sponsored by the Enhanced Oil Recovery Institute. Contact Lon Whitman at 307-315-6450 with any questions.
• Hosted by True Oil
Who should attend?
Geophysicists, Geologists and Reservoir engineers involved in integrated reservoir studies geomodellers involved in fractured reservoirs looking for a full integration of all available data. Application to clastics, carbonates and shale plays where natural fractures will play a major role.
Learning Objectives:
The course covers the geologic aspects of the natural fractures, and their impact on the reservoir performance.
Using a real data of a complex fractured reservoir set, build and validate a predictive 3D fracture models, using blind wells and history match of well performances.
Learn how to use geophysical and geological data in a neural network to understand what controls the fracture density.
Sweet spot identification, fracture porosity and permeability models for the dynamic reservoir model.
Reservoir simulation and assisted history matching techniques.
Understand and estimate the stimulated permeability resulting from hydraulic fracturing and relate frac design to reservoir simulation.
Course Information:
Lectures, practical exercises and hands-on activities on the Teapot data set using FracPredictor.
The attendees will use FracPredictor to build the fractures models and validate it with blind wells.
Build the permeability model from the fracture model.
Build the dynamic model and validate it with well performances.
Understand the complex interaction between hydraulic and natural fractures and their impact on the stimulated permeability.
About the Presenter:
Ahmed Ouenes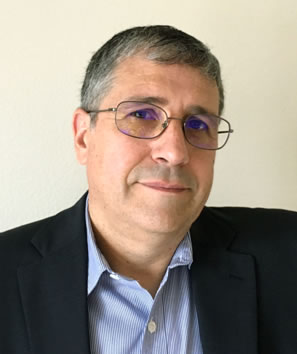 Ahmed is the founder and CEO of FracGeo, a technology company that specializes in improving the development of unconventional reservoirs. Ahmed's main interest is the development of new reservoir characterization technologies that improve the bottom line of E&P companies. He has been focusing lately on developing 3G concepts and new ways to integrate Geomechanics with Geology and Geophysics (3G). Ahmed graduated from Ecole Centrale de Paris and holds a Ph.D. in Petroleum Engineering from New Mexico Tech. He is the author of more than 90 papers on various complex reservoir studies and new reservoir modeling techniques that cover a wide range of multidisciplinary topics including unconventional reservoirs, geomechanics, fracture modeling, reservoir geophysics and quantitative interpretation, artificial intelligence, reservoir simulation and proxy models, automatic history matching, stochastic optimization for inverse problems, upscaling, geostatistics, and wettability. He teaches fracture modeling courses for AAPG, CSEG and other professional organizations.